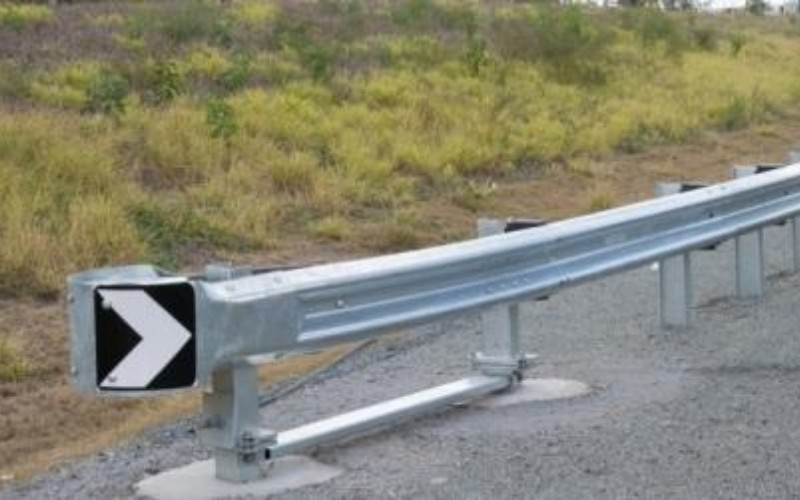 Lightweight, safe and easy to install
The Modified Eccentric Loader Terminal (MELT) is designed to provide a soft gating impact to prevent the end rail from spearing an impacting vehicle. When installed it's offset with the rails, not bolted to posts in order to minimise the potential for vehicle penetration.
The MELT uses tensile and flexural strength to ensure the required redirection performance. Available with both the Ingal Block and Steel Yielding Terminal Posts in order to facilitate rapid installation and reduce product inventory.
Designed not both safety and convenience of the installer
Self-hanging fingers eliminate the requirement for two block bolts
The Ingal Block can accommodate a guardrail support bracket that eliminates the need for workers to bear the load of a guardrail panel
A 'click in' delineator receptor eliminates the need for cumbersome twin bolt attachment
The Ingal Block is 1/3rd the weight of traditional steel blocking pieces.
Other products you may be interested in