QuadGuard® Elite M10 – MASH Crash Cushion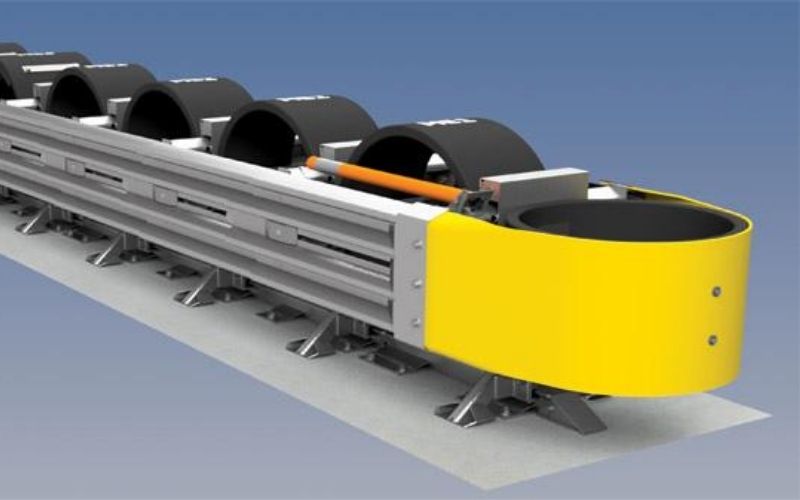 MASH compliant, non-gating re-directive Crash Cushion
The QuadGuard® Elite M10 System's cylinders are made of high density polyethylene plastic (HDPE), a material that can withstand multiple impacts before requiring replacement.
The QuadGuard Elite M10 is crash tested to the latest MASH standards. The system meets MASH-16, Test Level 3 as a re-directive, non-gating crash cushion.
The durable HDPE cylinders are potentially re-usable providing low lifecycle costs. QuadGuard® Elite M10 is capable of self-restoring after many design impacts.
MASH Test Level 3 Compliant.
High Density Polyethylene (HPDE) cylinders provide low life cycle costs.
High strength Quad-BeamTM panels.
No anchoring chains or tension cables needed.
Custom connections available.
Other products you may be interested in