QuadGuard® M10 – MASH Crash Cushion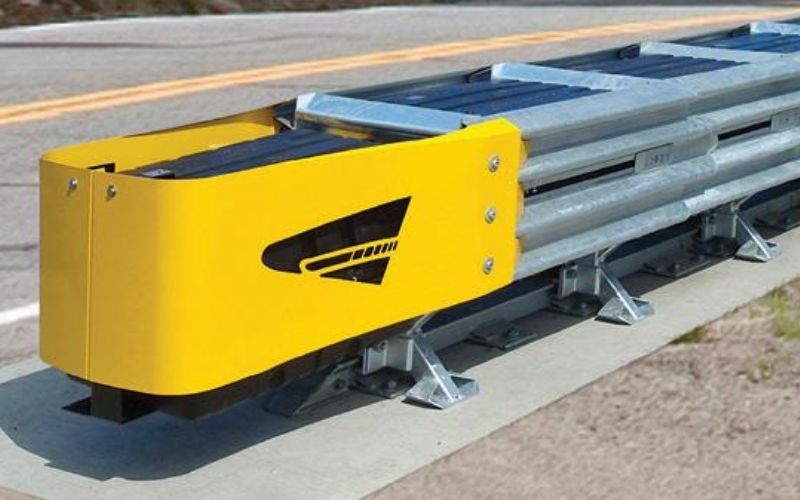 Reusable, non-gating, re-directive Crash Cushion
The QuadGuard® M10 by Ingal Civil Products is a re-directive, non-gating crash cushion. Featuring an engineered steel nose and crushable, energy absorbing cartridges its framework is comprised of steel Quad-Beam™ panels.
The QuadGuard® system is tested to MASH Test Level 3. And it can be used to shield fixed objects up to 610mm (24inches) wide.
During head-on MASH impact testing, the QuadGuard® M10 telescoped rearward to absorb the energy of impact. During a side impact, it swerved the vehicle back towards its original travel path.
Monorail guide stabilizers
High strength Quad-Beam™ panels
No anchoring chains or tension cables
Damaged cartridges are replaceable
Potentially reusable after an impact within MASH crash test standards
Other products you may be interested in