Raptor crash cushion – Pole Protection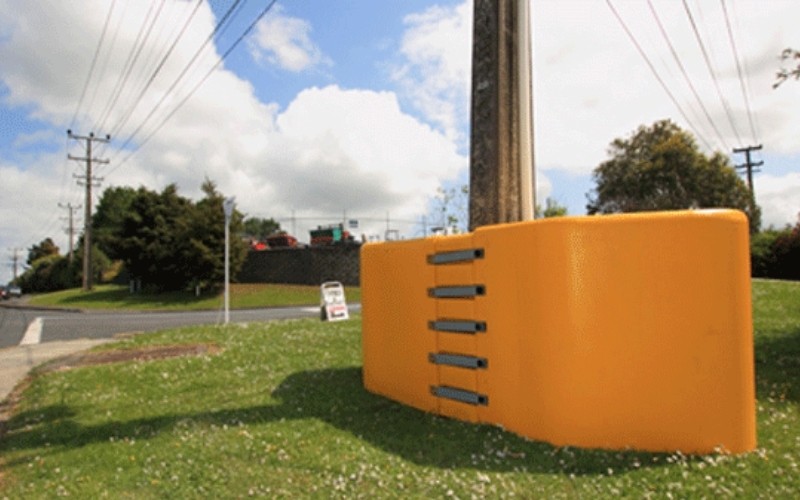 Energy absorbing for reduced impact with poles and trees
Ingal Civil Products' Raptor® Crash Cushion is a safety device purposely aimed to reduce the impact severity of errant vehicles with a utility pole or tree.
This compact low-cost solution is ideal for locations where traditional crash cushions don't physically fit. With a simple design, installation and repairs can be completed in 30 minutes.
The Raptor provides improved vehicle control using energy absorbing internal plastic cartridges. Their energy absorbing qualities for head on collisions as well as deflecting the vehicle in side-on angled impacts.
Highly reduces the severity of vehicle impacts against poles and trees
Meets NCHRP 350 test criteria (TL-1)
Usable in places typically impossible to protect
Compact size and easy installation (under 30 minutes)
Two sizes available to fit multiple width hazards
Zero maintenance, UV Stabilized, expected lifespan 25 years
Smooth surfaces and geometry, suitable for vulnerable road users
After a collision occurs, the non-impacted side can still be re-used
No foundations are required
Fully recyclable very low-cost protection
Other products you may be interested in