RHINO-STOP® Sky-Edge Guardrail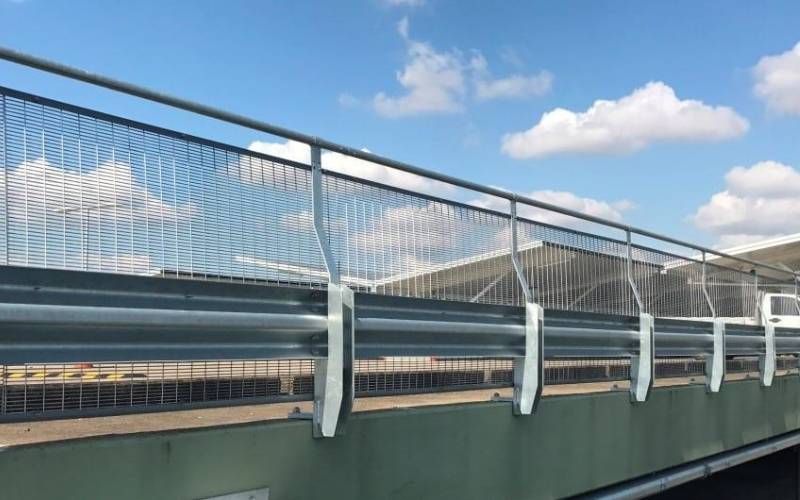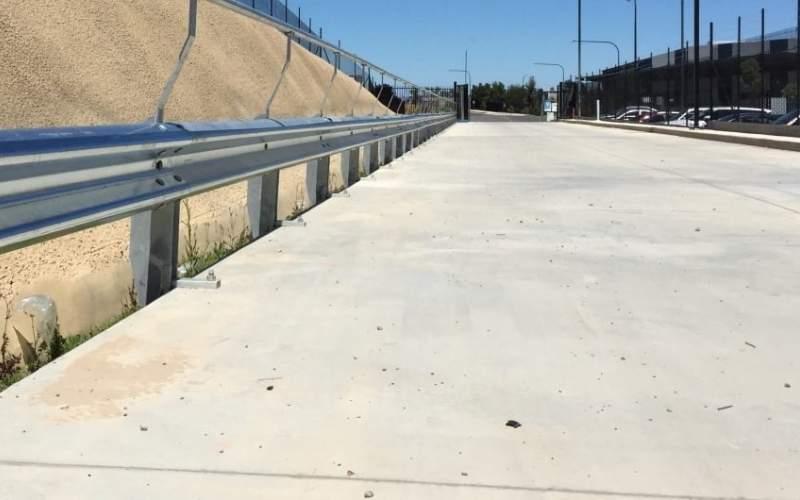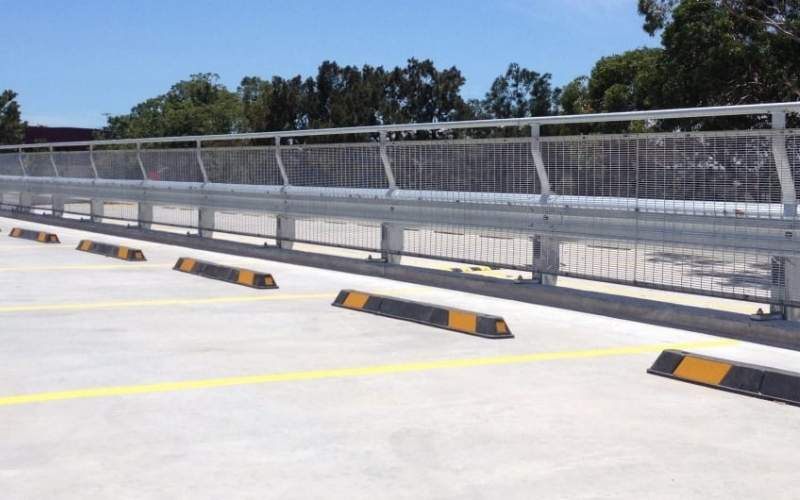 Space saving safety barrier for carparks
RHINO-STOP® Sky-Edge Guardrail is a zero footprint car park guardrail safety barrier. Positioned on the outer edge of the concrete deck it conserves valuable deck space.
It can be installed as a stand-alone post and rail configuration or with balustrade and mesh infill attachments providing fall protection for pedestrians.
The modular design of RHINOSTOP® Sky-Edge and its available attachments allows the system to be configured to suit site requirements using standard components.
RHINO-STOP® Sky-Edge complies the 30kN impact requirement of AS/NZS 1170.1 and AS/NZS 2890.1: Parking Facilities – Off Street Car Parking
Zero footprint guardrail positioned on the outer edge of the concrete deck
Modular car park barrier design
Energy absorbing base plate design prevents damage to the concrete
Can be configured with a balustrade and anti-climb mesh infill for fall protection for pedestrians
Only one (1) anchor fixing per post
Other products you may be interested in