University of the Sunshine Coast, Moreton Bay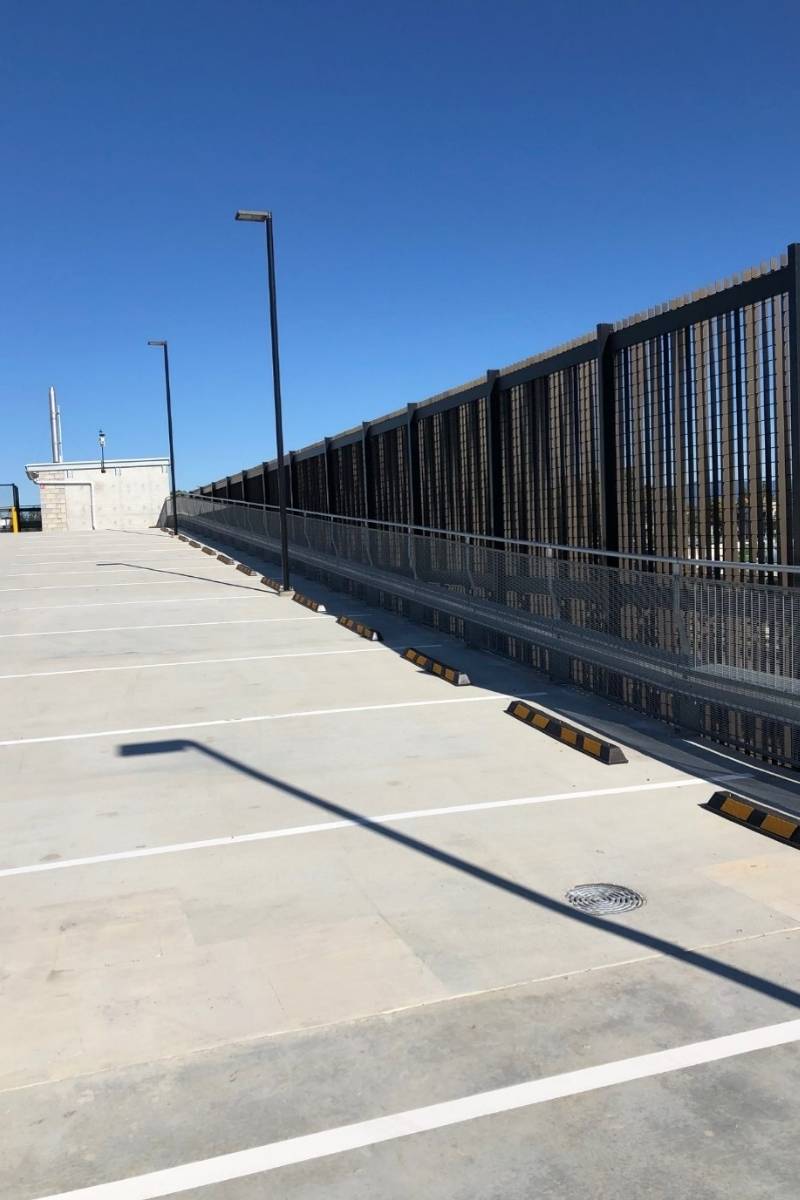 Foundation Building Multi Vehicle Car park
September – November 2019
When Hansen Yuncken needed car park safety barrier solutions installed quickly, safely and on time, they turned to Australia's leading installer, Ontime Guardrail.
Working with Hansen Yuncken's design and construct team, Ontime Guardrail were an integral partner in a $1.7million project to develop the University of the Sunshine Coast's Foundation Building to form the beginnings of a new campus in the Moreton Bay region.
Ontime Guardrail were engaged to install RHINO-STOP® Guardrail Safety Barrier Type 6 throughout the project's multi-storey car park.
RHINO-STOP® Guardrail Safety Barrier Type 6 is ideal for multi-storey car parks where available space for a barrier system is at a premium and where anti-climb requirements need to be met.
Safety First
Safety was always going to be the priority on this job. With the Foundation Building forming part of a broader precinct, multiple contractors needed to ensure work programs fit into the larger project development schedule.
The scale and multi-tier nature of the project added another dimension to the safety measures needed. With a significant risk of tools and guardrail components falling to the worksite below, Ontime Guardrail took the proactive approach and implemented our own exclusion zones, keeping all on-site workers in the vicinity safe.
Tight timeframes
Any delays to the programme could disrupt or delay the start of the 2020 school year, so extensions were simply not an option.
We were chosen because of our demonstrated experience to successfully deliver installations on time and on budget without compromising quality.
Our proven capabilities, willingness to work within the broader project milestones and commitment to safety were exactly what Hansen Yuncken and the University needed.
Our extensive experience with the RHINO-STOP® Guardrail Safety Barrier System meant we knew the intricacies of the product to meet the tight timeframe.
From the outset we were made very aware of the aggressive nature of the project needed to meet deadline. Working collaboratively was the only way this could be achieved. Commitment, clear communication and teamwork became the driving forces behind a successful project.
And we had the resources to build the team needed to meet the relatively small turnaround time for the size of the project.
Training
Limited installation timeframe meant stringent safety requirements inclusive of Silica Dust Awareness training. The Ontime Guardrail team underwent Silica Dust Awareness Training as well as all other site specific induction and safety training.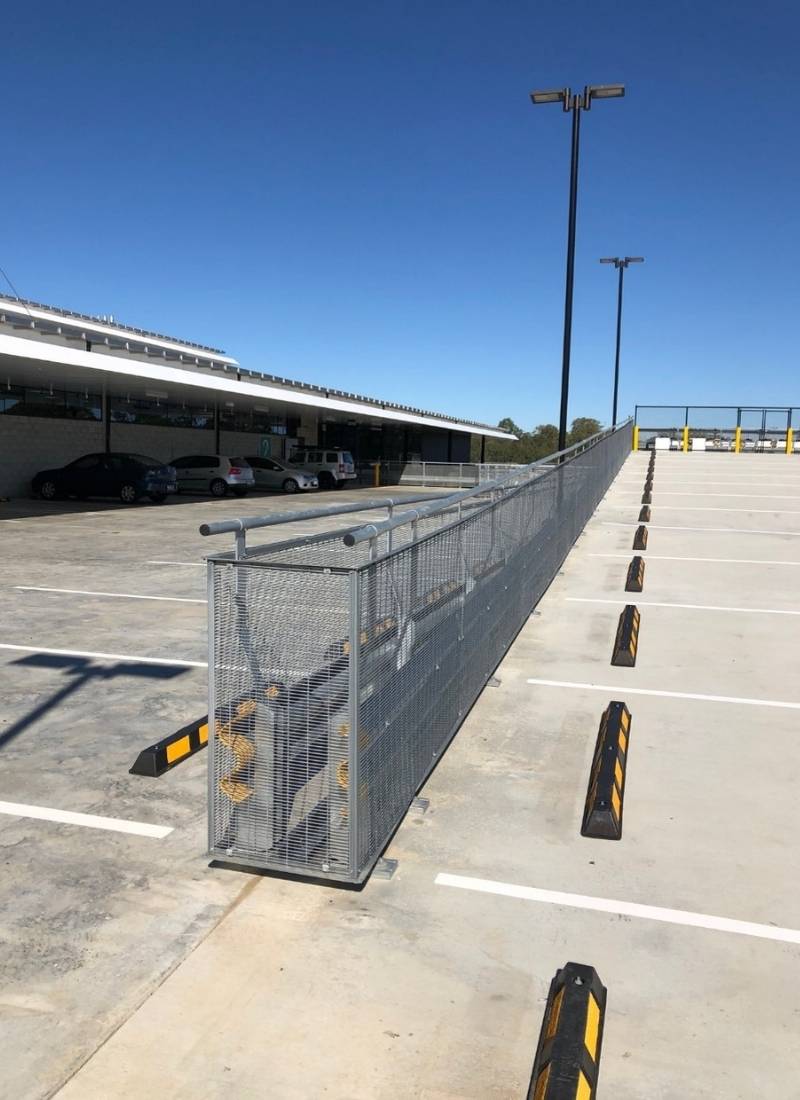 Leading installers of Car Park Safety Barriers
Ontime Guardrail have gained the reputation as the leading installers of car park safety barriers and guardrails.
"It's all about understanding the specific project, using the best possible products and ensuring our team live and breathe the culture of quality we've worked so hard to achieve." says Stephen Millington, Founder of Ontime Guardrail.
Get in touch to find out more about guardrail installations for carparks, warehouses and roads.
Other projects you may be interested in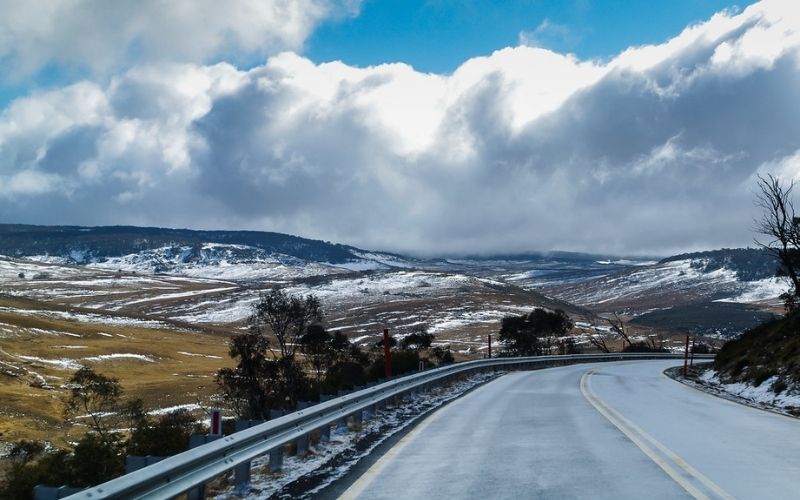 Ontime Guardrail were engaged by Transport for NSW to deliver a number of guardrail upgrades to roads throughout the Snowy Mountains area. Improvements were needed for the safety and efficiency of motorists ahead of an increase in heavy vehicles needed for the Snowy 2.0 Project.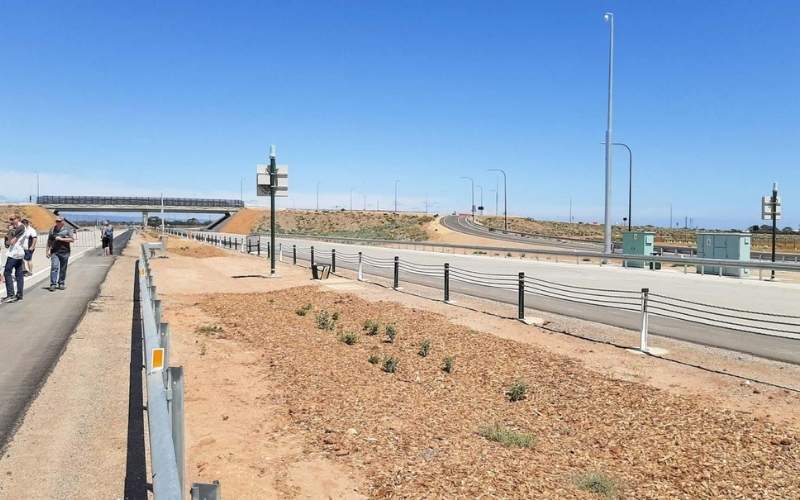 Adelaide's Northern Connector is a six-lane, 15.5 kilometre motorway providing a vital freight and commuter link. It runs between Adelaide's Northern Expressway, South Road Superway and the Port River Expressway and includes sixteen kilometres of cyclist and pedestrian paths.